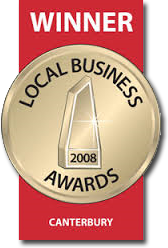 Proud winner of the local business awards:
SOS Physiotherapy is a private practice recognized for providing excellent results for their patient's treatment and rehabilitation needs. With 2 clinics across Sydney, an impressive network of multidisciplinary health professionals are available and accessible to provide the very best of quality care so you can get back to your family, your sport, and your pain-free lifestyle.
SOS Physiotherapy is committed to high quality, evidence-based, outcome measured physiotherapy treatments and exercise/rehabilitation programs. The central ethos is all our practices is to provide the best level of clinical service with a strong emphasis on manual (hands-on) therapy with the aim of optimising function and developing self-efficacy in our clients.
The main focus of SOS Physiotherapy is providing you with a pain free lifestyle. We offer you long-lasting freedom from pain by ensuring our treatment addresses the cause of your problem, not just treating your symptoms and the obvious pain.